Forthcoming Events
29.01.2020
- 31.01.2020
, ETH Hönggerberg, Zürich
29.01.2020
- 31.01.2020
, DESY-Hamburg and European XFEL, Schenefeld, Germany
01.02.2020
- 02.02.2020
, Renaissance Tuscany Il Ciocco, Lucca, Italy
News
Hans Jakob Wörner invited to give the "New Horizons Solvay Lectures"
- in Belgium in March/April 2020
Ruth Signorell receives the Humboldt Prize
- awarded in recognition of outstanding achievements in research and teaching
New scientific highlights
- by MUST PIs Keller, Chergui, Richardson / Vanicek, Wörner, Castiglioni / Osterwalder / Hengsberger / van Bokhoven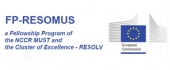 FP-RESOMUS Call 2
- now open!
Ursula Keller wins the SPIE 2020 Gold Medal
- awarded in recognition of outstanding engineering or scientific accomplishments
Nobel Prize winner Gerard Mourou
- Physics Colloquium 11.12.19: Passion Extreme Light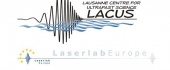 LACUS accepted as first Swiss full member of Laserlab Europe
- November 13, 2016
Fellowships for Postdoc Mothers - D-PHYS, ETHZ
Paths to a professorship
– 23 interviews
Former EPFL PhD student Edoardo Baldini wins the 2019 APS Carl E. Anderson
Giulia Mancini (EPFL) wins ERC starting grant and VIDI grant
Former EPFL PhD student Edoardo Baldini wins the IBM prize of the SPS
New scientific highlights
- by MUST PIs Peter Hamm, Ursula Keller, Jörg Standfuss, and Fabrizio Carbone
Ursula Keller elected for the American Physics Society (APS) International Council
Google funds EPFL research by Fabrizio Carbone
on nuclear phenomena
NCCR MUST Flyer
NCCR MUST Flyer
The NCCR MUST has produced a flyer providing an overview of its goals, research and participants:

MUST Flyer 420x210mm1 (1.47 MB)
.
Please contact the
MUST office
if you like to receive printed flyers.