Forthcoming Events
26.03.2019
- 29.03.2019
, Zaragoza, Spain
29.03.2019
- 29.03.2019
, Edinburgh Centre for Carbon Innovation
08.04.2019
- 10.04.2019
, Ventura, California, United States
News
Öffentlichen Rundtischgespräch im Nationalratssaal «Berufe: Frauen können alles»
mit Prof. Ursula Keller
IEEE Edison Medal awarded to Ursula Keller
for Lifetime Achievements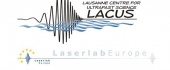 LACUS Day on February 28, 2019 -
please sign up!
9th Annual Meeting of the NCCR MUST
- in Grindelwald
New scientific highlights
- by MUST PIs Peter Hamm, Majed Chergui, Urs Staub, Steve Johnson, Jörg Standfuss and Gebhard Schertler
Ursula Röthlisberger received a distinction by the American Association for the Advancement of Science
Neujahrsapéro der FDP-Frauen im Zeichen der Wissenschaft mit Ursula Keller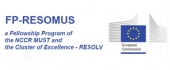 The FP-RESOMUS Grant Agreement
- now signed by the ETH Zürich and the European Commission
Cluster of Excellence RESOLV extended
- our partner in FP-RESOMUS and the biannual Science and Gender Meetings
White Paper Photonics Switzerland - now also in French
Majed Chergui elected Fellow of the American Crystallographic Association
Kontext - A radio broadcast with Ursula Keller and Aline Rickli
- on leadership positions for women in science (in German)
Nobel Prize in Physics 2018
for groundbreaking inventions: intense ultrafast laser pulses and optical tweezers
A female physicist wins the Nobel Prize for just the third time in 117 Years
Ambizione grant awarded to Elsa Abreu
- in Steve Johnson's group
NCCR MUST Flyer
NCCR MUST Flyer
The NCCR MUST has produced a flyer providing an overview of its goals, research and participants:

MUST Flyer 420x210mm1 (1.47 MB)
.
Please contact the
MUST office
if you like to receive printed flyers.